Great as a Gift for XMAS?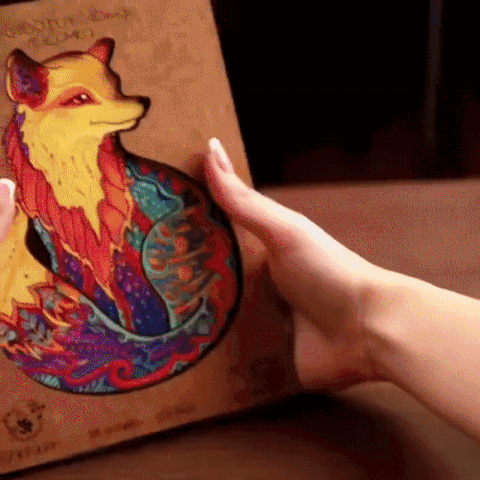 A gift that will surprise and stay in memory. Each puzzle is packed in a premium wooden gift box!
Each puzzle piece has its own unique shape.This is a high complexity of assembly.
Interesting for adults and children?

He is the King of animals, the Mysterious Lion. His task is to maintain the Circle of Life.
At sunset, life in these harsh lands is just beginning. Lionesses go hunting, laughing in the distance hyenas, shy antelopes run. Slowly steps to a watering rhino, which even a hiding crocodile fears. Loyal friends of Meerkat and Warthog live here and they all have Hakuna Matata.
The wooden puzzle Mysterious Lion is filled with the spirit of Africa. Ornament in the mane of a lion, aboriginal masks, mysterious symbols, woody aromas. And of course the animals and birds themselves. The assembly of the puzzle will turn into an exciting journey to this hot continent
Size:
M:A4
Material:Basswood/3mm
We Offer Worldwide Shipping
We will ship it 3-7 working days for that the products are made of wood, in addition to the need for printing and dyeing group. The process is more complex.
100% Best Service Guarantee
If the product or wood piece is broken or missed. Please contact with us by service@beefaa.com. We will remake and reship a new one to you. Don't worry.